Sweeney Todd on Broadway Announces Full Cast
5th January, 2023 | By Ishita Mukherjee
The Broadway revival of Stephen Sondheim and Hugh Wheeler's Sweeney Todd begins previews on 26 February, 2023, at the Lunt-Fontanne Theatre, before officially opening on 26 March, 2023. The full cast of Sweeney Todd on Broadway has recently been revealed. Josh Groban will star as the killer barber, Sweeney Todd, and Annaleigh Ashford will feature in the role of his devious, pie-making accomplice, Mrs. Lovett, who helps him get rid of the evidence. 
Other cast members for Sweeney Todd on Broadway will include Galyana Castillo, Jonathan Christopher, Taeler Cyrus, Timothy Hughes, Paul-Jordan Jansen, Alicia Kaori, Michael Kuhn, Raymond J. Lee, Patricia Phillips, Kyrie Courter, Mia Pinero, Samantha Pollino, Dwayne Cooper, Lexi Rabadi, Kristie Dale Sanders, Stephen Tewksbury, Nathan Salstone, Daniel Torres, Felix Torrez-Ponce, DeLaney Westfall, and Hennessy Winkler. Previously, it was announced that, in Sweeney Todd on Broadway, Jordan Fisher will play Anthony, Gaten Matarazzo will be Tobias, Ruthie Ann Miles will appear as Beggar Woman, John Rapson as Beadle Bamford, Maria Bilbao as Johanna, and Jamie Jackson as Judge Turpin. Apart from that, Nicholas Christopher will portray Pirelli as well as act as a standby for Sweeney Todd, and Jeanna de Waal will be on standby for Mrs. Lovett and Beggar Woman.
About Sweeney Todd on Broadway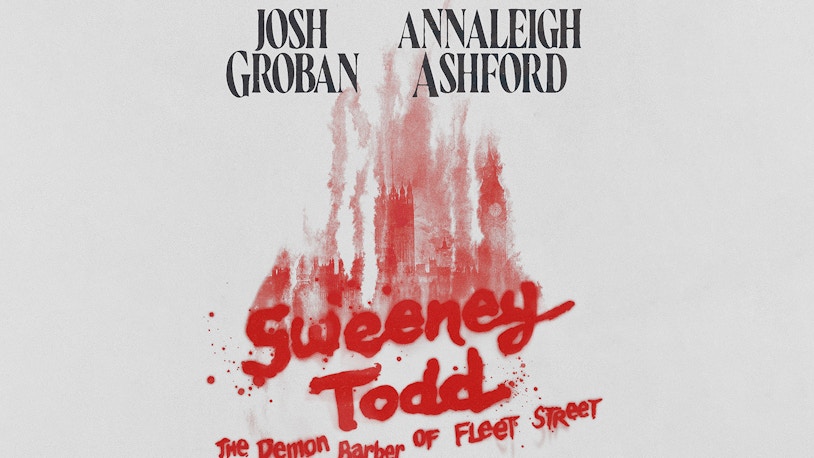 Sweeney Todd on Broadway takes you along for the revenge story of a skilled barber who is unfairly imprisoned by a judge. His family in ruins due to Judge Turpin's cruelty, Sweeney Todd decides to go on a killing spree after he escapes from prison. His partner in this bloody crusade is Mrs. Lovett, the pie shop owner whose terrible meat pies start becoming delicious as Todd keeps killing his customers. 
Directed by Thomas Kail of Hamilton fame, Sweeney Todd on Broadway will use Jonathan Tunick's original 26-player orchestrations on Broadway for the first time since 1980. What makes the musical even more special is its award-winning team of creatives. Music supervision will be given by Tony winner Alex Lacamoire while Olivier Award winner Steven Hoggett will be in charge of choreography. They will be joined by Tony Award alumni Mimi Lien for set design, Tony veteran Natasha Katz for lighting design, and Nevin Steinberg for sound design. Costume design will be taken care of by Tony Award nominee Emilio Sosa.
Sweeney Todd on Broadway Tickets
Ishita Mukherjee

Ishita has been called dramatic all her life. Finally, she has decided to embrace it professionally. Being a student of literature, she has always been addicted to stories — those which she has heard a hundred times as well as those which have been freshly woven. If you find her staring into the horizon, mouth just a little agape, it is likely that she's imagining her life turning into a jukebox musical.