Best Broadway Plays in New York | Tickets, Best Seats, Discounts & More
The pomp and pizzazz of a Broadway Musical is sure something, but one can't overlook the goodness of a power-packed Broadway Play. No frills - just a gripping plot and powerful performances. The best plays on Broadway have grossed even more than their musical counterparts in the last couple of years!
These literary productions take the form of Comedy, Dramas, Epics, Romance, Satire, Tragedy, and other genres such as Erotic, Nonsense, Lyric, Mythopoeia, and Tragicomedy. If you're looking for a roller coaster of performance on Broadway, grab tickets to one of the many plays currently running in the Theater District. You can rarely go wrong with a Broadway Play!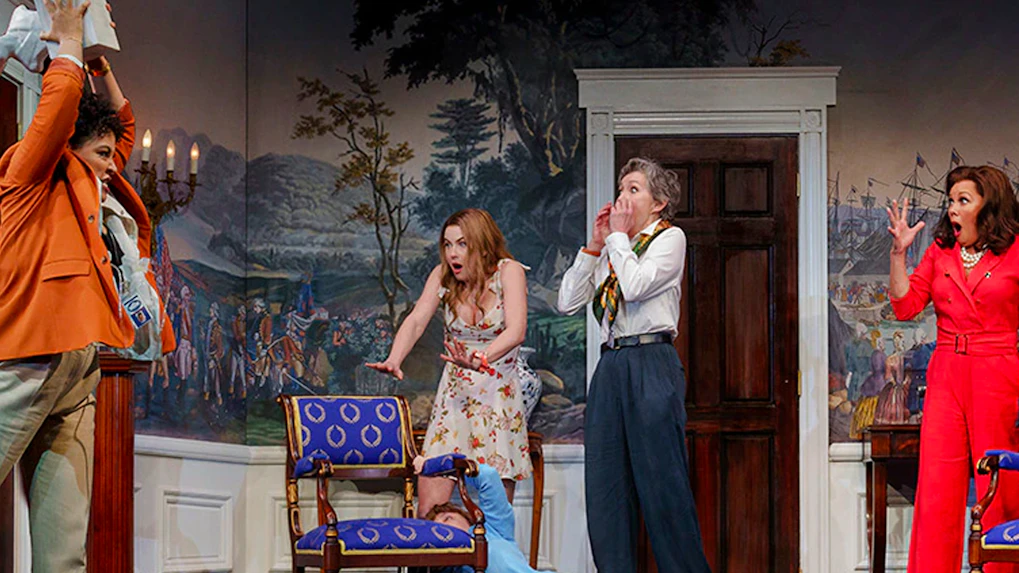 Broadway Plays vs Musicals
This is a common confusion among most Broadway first-timers - what is the difference between a Broadway play and a Broadway musical? While the difference is a little muddy, Broadway plays portray a story using dialogues, while musicals do it with song. Plays focus on the spoken word, while musicals set those words singing and dancing. However, there are certain plays that incorporate music and sometimes even choreography—such as Brian Friel's play Dancing at Lughnasa. And, many musicals feature dialogues that are not always sung-through, like Les Misérables. In conclusion, plays feature more dialogues and less music while musicals feature songs and choreographies more than spoken words.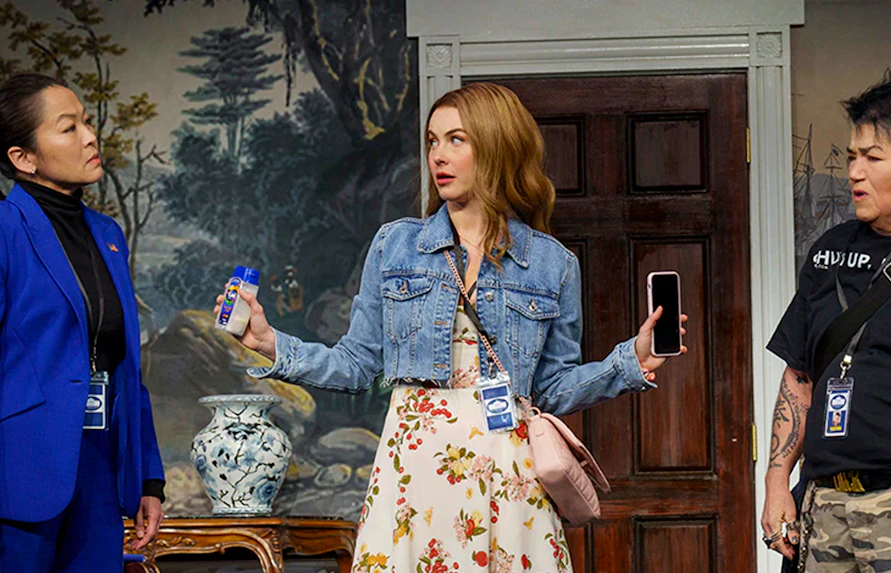 Broadway Plays & Off-Broadway Plays in New York
With more than 40 theaters to its name, Broadway refers to the main district where the majority of the Broadway theaters like Lyric, Majestic, and Winter Garden are located. There are, however, numerous other theaters that are located outside the Broadway theater district, known as Off-Broadway theaters. These theaters are generally smaller in size and can seat between 99 and 499 people.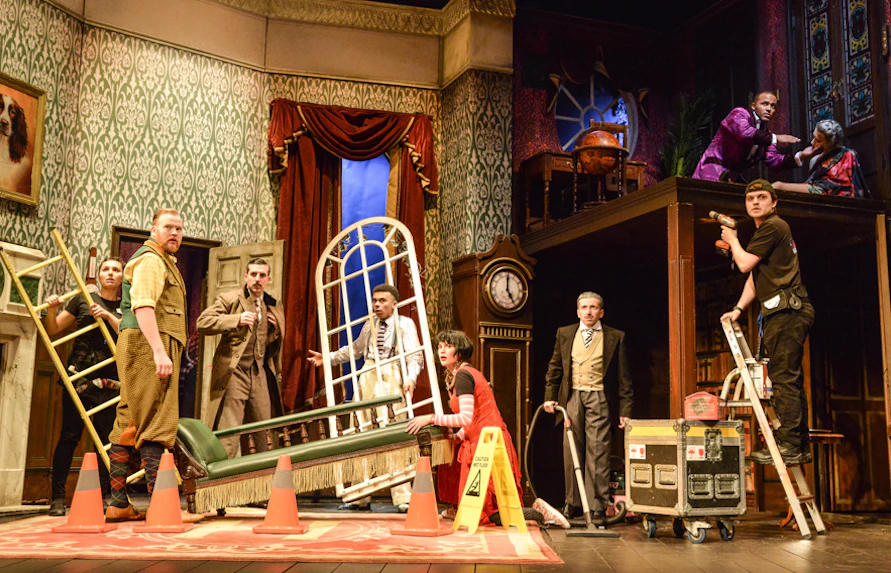 Best Broadway Plays in New York
When it comes to the best plays on Broadway, the verdict is quite subjective. Everyone has their own preference in terms of plot, presentation, individual performance, and various other factors. However, there are some plays that have awed the critics and audiences alike with their near-perfect productions and are considered to be unmissable. The Play That Goes Wrong is one such ongoing Broadway play that you can still catch in New York and witness history.
Finding the Right Broadway Play in New York
There is an art to choosing the right seat for a Broadway play. You cannot sit too close or too far away from the stage if you want to enjoy your theater experience to the fullest. The section closest to the stage is called orchestra and is by far the most expensive and most coveted section in the house. For the best views of the stage, the orchestra or the front mezzanine is the place.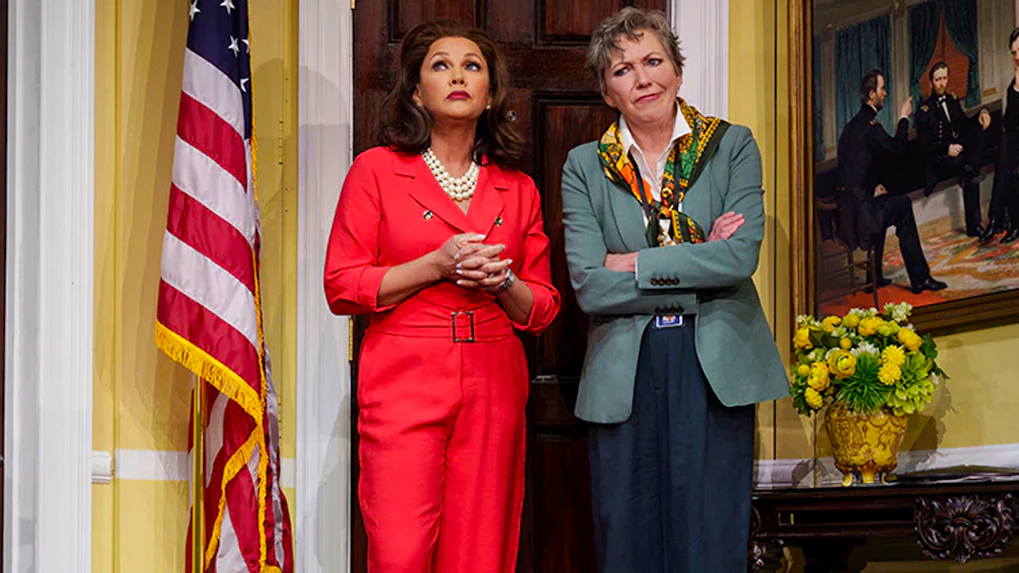 There are many genres under which a Broadway play can fall. Theater-goers can now pick from a wide range of plays based on their personal preference. From comedy to crime, parody to period, Broadway plays in New York have it all!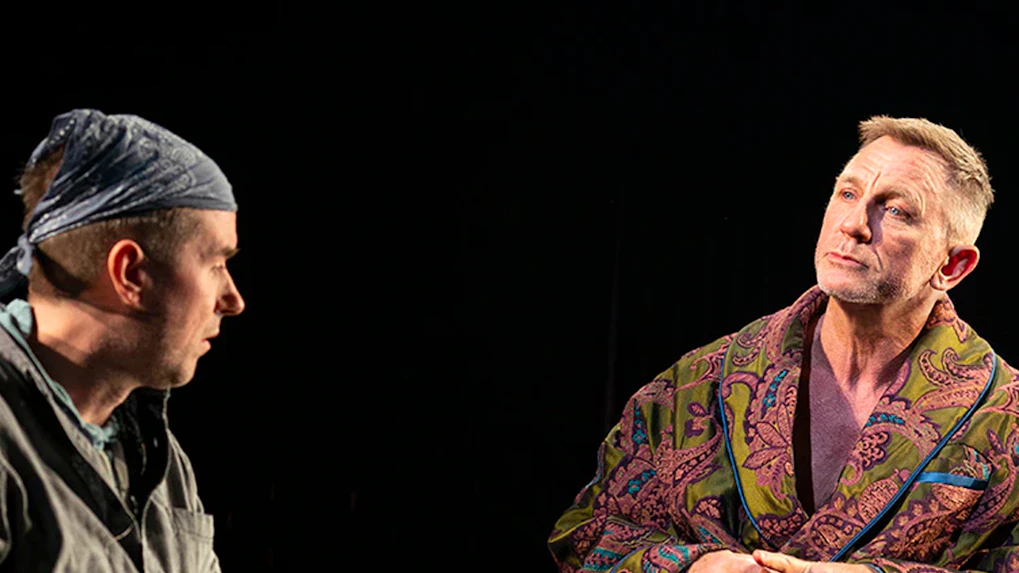 The most popular factor to consider while choosing a Broadway play is the review of the production. There are several critics and media agencies that are devoted to bringing a detailed review of every Broadway play. You can use these sources to gain more information regarding various productions and have complete information before booking your Broadway play tickets.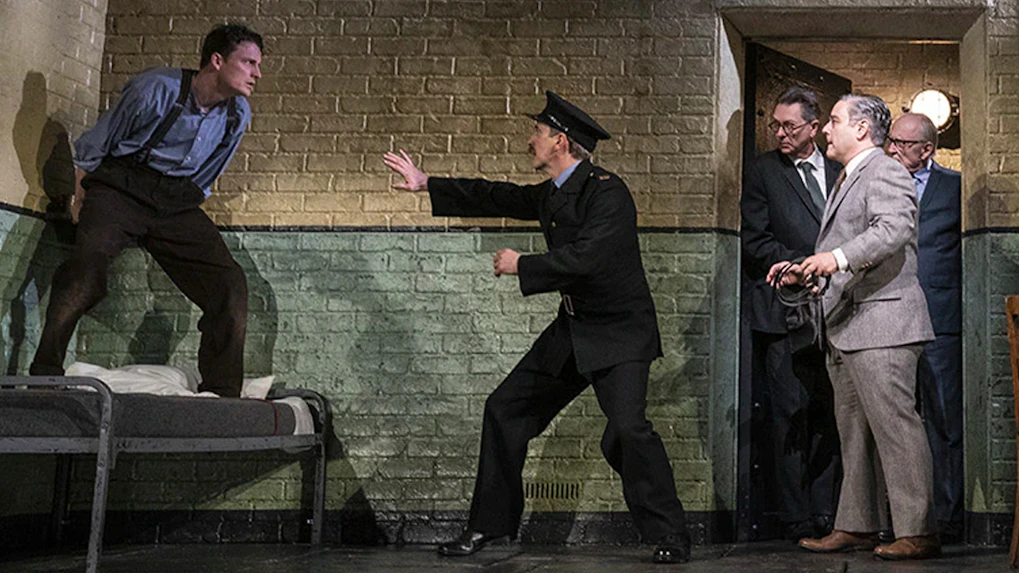 If the Broadway experience is what matters to you and not so much the content of the play or if you are trying to be mindful of your budget, you could search for Broadway plays that offer tickets at a discounted rate. There are many ways in which you can obtain a Broadway play ticket at a cut-price deal. Some of these include TKTS, Lottery, and Rush tickets.
Best Seats For Broadway Plays in New York
The best seats for a Broadway play are subjective. However, there are certain sections, seats and rows that sell out first for good reason. The 4 sections that most Broadway theaters have are Orchestra, Mezzanine, Balcony and Box Seats. Keep in mind that the names of the different sections vary from theater to theater.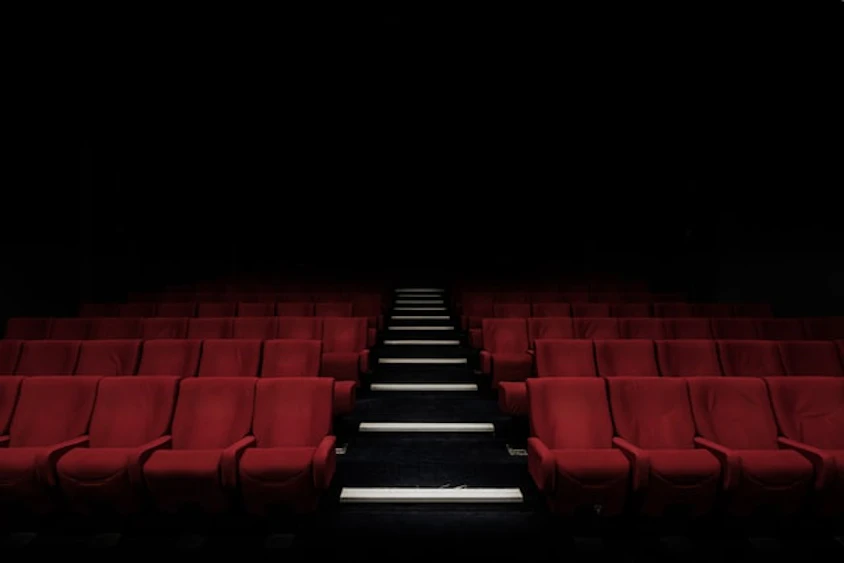 Orchestra seats are generally the most expensive because it's usually assumed that they offer the best views. However, this is not always true. The first row of the Mezzanine is usually best for big spectacles. You get an unimpeded view with no heads in front of you. Note, some theaters have a rail which may obstruct the view for short adults and kids.
If you are looking for budget options, head over to the rear mezzanine or the balcony section. These sections are not very close to the stage but still provide decent views at lesser prices.
Handy Tips for Watching Broadway Plays in New York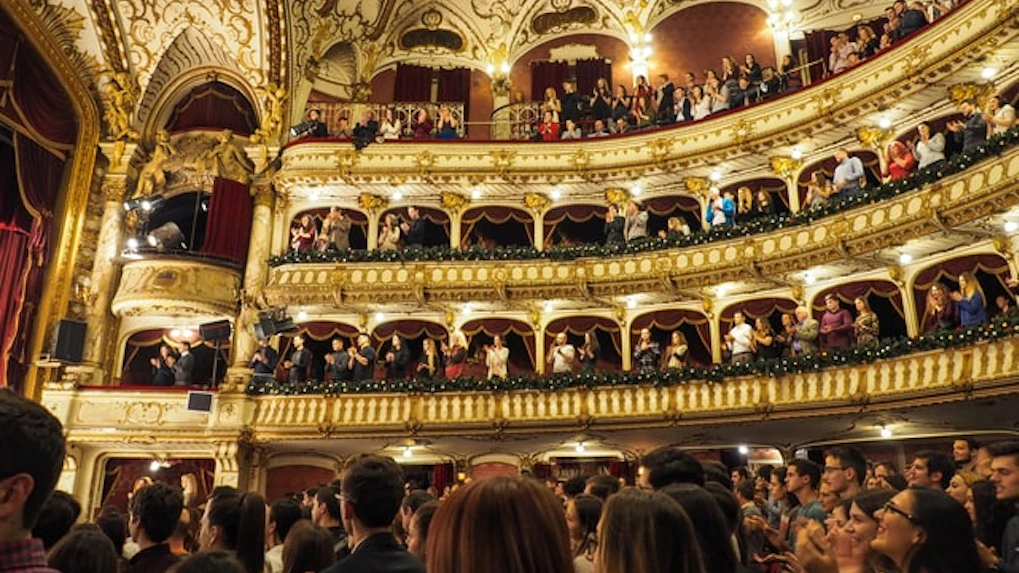 Watch out for early-bird discounts on Broadway plays tickets online.
Book Broadway play tickets around the best seats in the house for a premium experience at a fraction of the cost.
Grab a bite at one of the restaurants close to a Broadway theater before a show to avoid spending a fortune on theater food.
Avoid driving to the theater as free parking could be very limited or even unavailable at the theater. Reach the theater well ahead of time as you may not be allowed entry after the show commences.
Do not carry or use videography/audiography/photography devices during a Broadway play or any show as this is an unlawful act.
Do not leave during the curtain call as it is regarded as a rude gesture.
Visit the TKTS booth to score cheap Broadway play tickets.
Attend all shows in smart casual or semi-formal attire. Baggy tees and sweatpants could make you stand out in the crowd in a bad way.
Frequently Asked Questions About Broadway Plays in New York
Q. What are the best Broadway plays in New York?
A. Broadway plays in New York are some of the most celebrated theater shows around the world. They are a storehouse of powerful performances and a myriad of impactful themes.
Q. What Broadway plays in New York are running this year?
A. This year, some acclaimed Broadway plays in New York are on offer for theater enthusiasts. Find them here.
Q. How do I buy tickets for Broadway plays in New York?
Q. Where can I buy cheap tickets for Broadway plays in New York?
Q. Are there any discounts available on tickets for Broadway plays in New York?
Q. How is a Broadway play different from a musical?
A. A musical tells a story through song and dance whereas a play may or not have these elements. A play relies on dialogue over songs and dance.
Q. What are the best seats to watch a Broadway play in New York?
A. The best seats in the house for almost all of Broadway's theaters are in the orchestra or front mezzanine.
Q. What are the best Broadway plays in New York for kids?
A. Kids can enjoy good Broadway plays in New York as well. While there is something for everyone, check out our handy show guide made specifically for kids.
Q. Which Broadway comedy plays are playing in New York?
A. Want a light and breezy theater experience, with some laughter thrown in for good measure? Broadway comedy plays are just the right thing for you.
Which Off Broadway plays are playing in the Off Broadway theaters?
A. Off Broadway theaters are a great place to check out more plays that are running in New York. This guide should come in handy.
Q. Which shows are the new arrivals among the Broadway plays in New York?
Q. Which are the best Broadway shows among the Broadway plays in New York?
A. Among the Broadway plays, some stand out as the best Broadway shows that New York has to offer. Book your tickets now.